Meet Our Team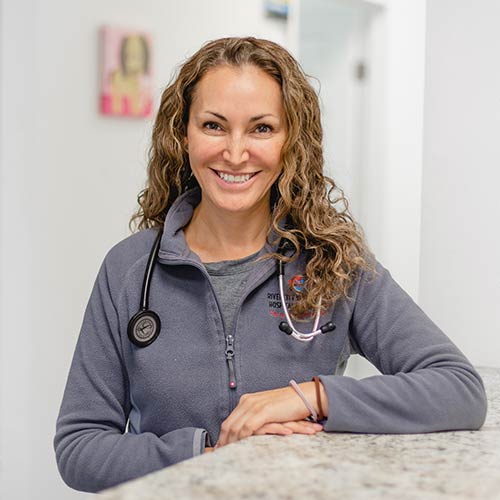 Dr. Ibeth A. Martinez DVM, MS
Medical Director
Dr. Martinez was born and raised in Bogota, Colombia. She attended veterinary School at La Salle in Bogotá, Colombia. She moved to Florida to work on her masters at the University of Florida. She then went on to do the Educational Commission for Foreign Veterinary Graduates program and became a licensed veterinarian in 2010. Since then, she has worked in the ER and general practice in Texas, Indiana and Florida. She loves animals and helping animals get better. Outside of work she enjoys traveling with her husband and twin daughters. She also has 3 dogs named Squiggy, Gizmo and Moosie, and many cats.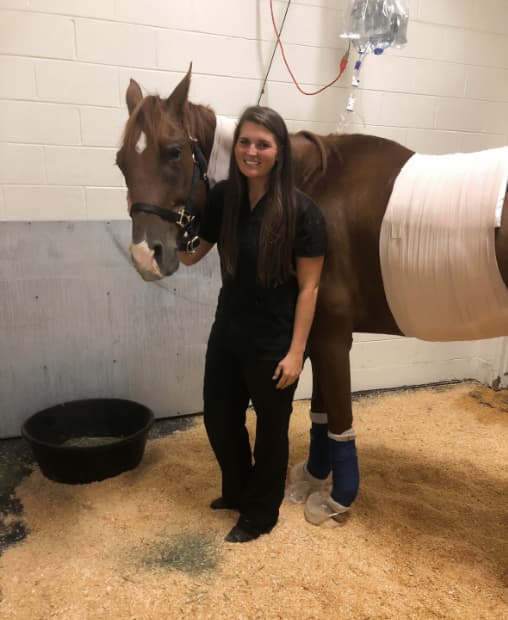 Mrs. Shelby Westerwiller
Practice Manager
Shelby was born and raised in Pataskala, Ohio. Shortly after graduation, Shelby left Ohio spending time in several states throughout the south serving in The United States Army, before ultimately settling in Mississippi. Here she served as the Lead Equine Technician for Mississippi State University College of Veterinary Medicine Animal Health Center for six years. There she developed a passion for emergency veterinary medicine, rehabilitation, and leadership development while teaching veterinary students on the clinic floor. Shelby is also a licensed Equine Sports Massage Therapist and certified MagnaWave Pracitioner. Outside of work, Shelby enjoys traveling with her boyfriend, Jaime, and their two dogs Ralph & Louie, or entering rodeos and local jackpots with her horse JR.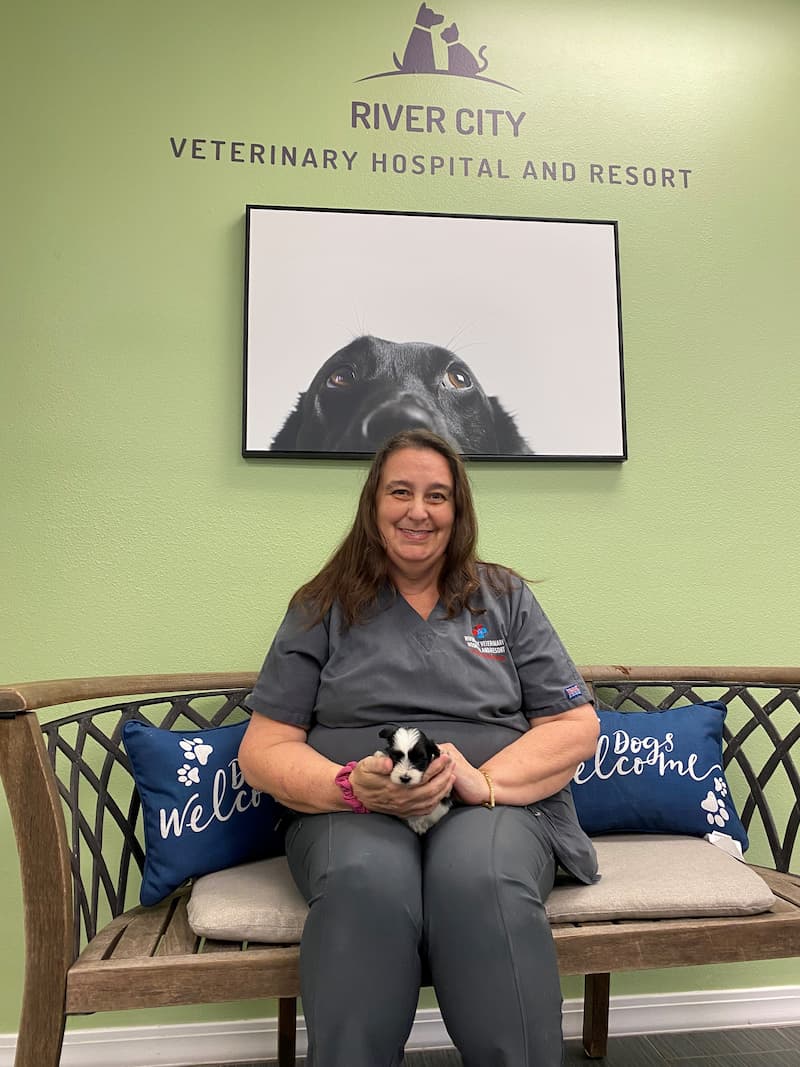 Carolyn Huskey
Carolyn was born and raised in the sunshine state. Having worked in veterinary medicine since 1987, she has helped with every species under the sun; she genuinely cannot imagine doing anything else! Carolyn joined River City in 2019 and has been our go-to-gal ever since! Carolyn loves that while working with animals, she also gets to work with their owners- you can always count on her for a warm welcoming smile! In her free time, she enjoys breeding her Havanese- Bichon mix puppies and spending time with her grandkids!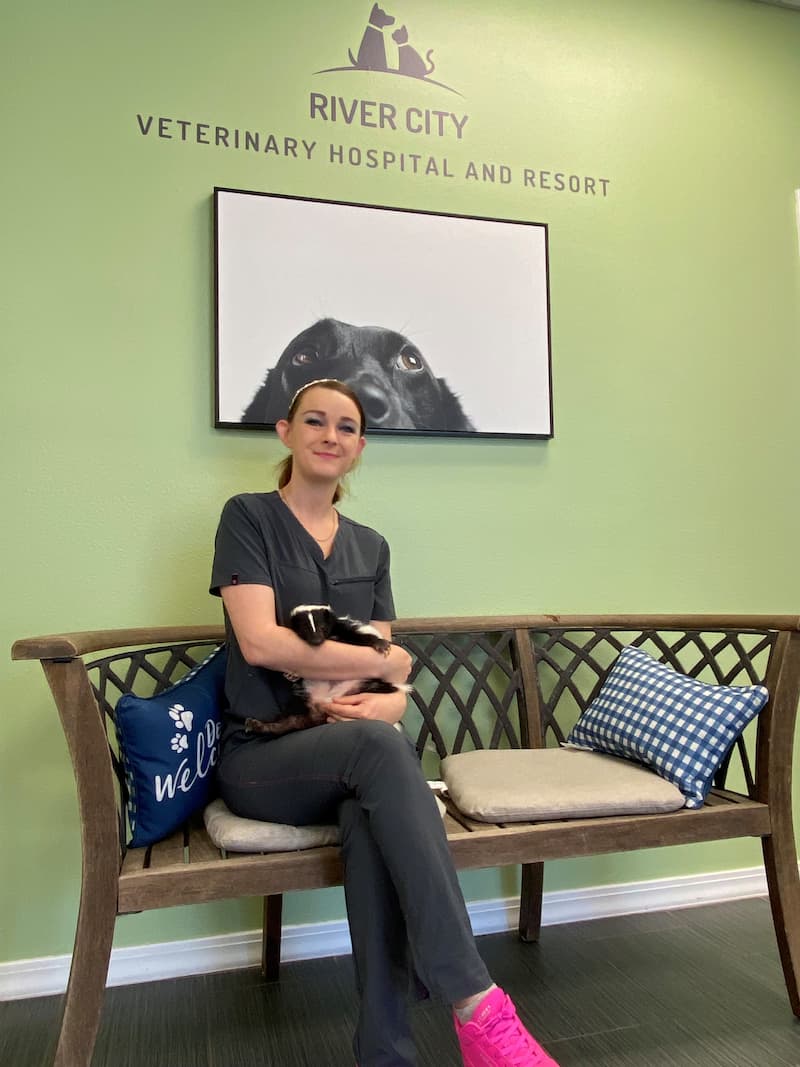 Michaela Lowery
Michaela was born and raised in New Orleans, Louisiana. She moved to Palatka in 2018 and has been working with our River City team ever since! She excels at every aspect of her job, and our pet parents can always count on her to show love and compassion to their kids while under her care. Michaela shares her life with her two Great Danes, Dahlia & Lucas, a skunk named Ms. Musty, and two cats named Tito & Spicy. During her free time, she enjoys hiking with her dogs and exploring new places.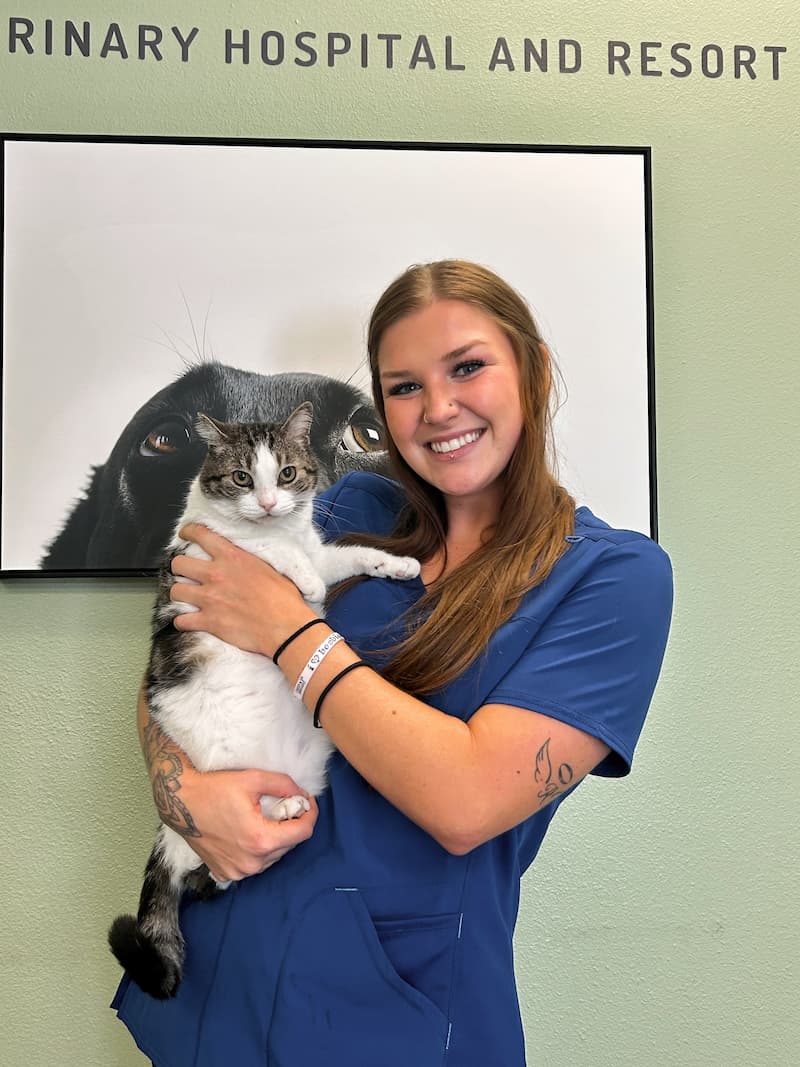 Caitlyn Kirtley
Caitlyn was born and raised right down the road in Keystone Heights, Florida! She started volunteering at a local veterinary clinic when she was still in high school, where she worked her way into a full-time position. Caitlyn says she's excited to return to the field because she finds working with animals therapeutic. Caitlyn joined the River City Team in the summer of 2023. When not at work, she loves spending time with her two kids, Khalei and Tavio, and their pets: a rabbit, a frog, and 6 cats!